Blockchain Poised to Boost Efficiency for Food Manufacturers
By Tomaž Levak
The blockchain and distributed ledger technologies (DLT) have come a long way in the past year. The hype that was largely connected with the Bitcoin cryptocurrency has slowed down, but innovation on the enterprise side is stronger than ever. In the past year, a number of pilot projects were successfully launched across the globe and blockchain technology is slowly, but steadily, paving the way to bringing tangible benefit to industries worldwide.
The food industry is one of the best-use cases for DLT. With multiple partners, long and sometimes opaque supply chains are actually more like networks. Information asymmetries can stem from enormous differences between local producers and transnational corporations. DLT enables traceability and immutability of information, thereby helping to increase food safety and also fight food fraud.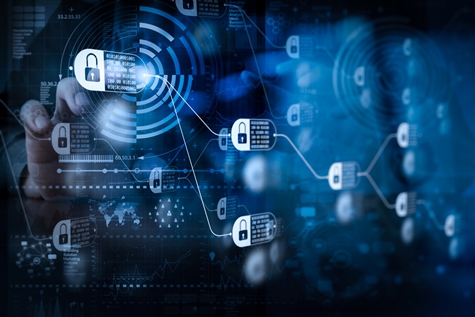 International accounting and professional services firm Deloitte conducted a block chain-related survey of more than 1,000 executives of large companies in 2018. They found that 50% of food industry executives agree that blockchain technology will inevitably disrupt their industry. What's more, blockchain is in the top five strategic priorities for 43% of the surveyed organizations.
Blockchain in the Food Industry
Most importantly, 80% of companies are still in the early (awareness or experimentation) stage of the blockchain journey, and have a strong need for education and guidance. Survey respondents reported seeing the primary advantages of blockchain as being in the areas of greater speed, the opportunity for new business model and revenue sources, greater security/lower risk and more cost effectiveness.
While blockchain shows enormous promise, food companies are cautious. There is a concern over the data interoperability of blockchain, tangibility of the return on investment, the privacy of data shared via DLT, and compatibility with existing Enterprise Resource Planning (ERP — "legacy") systems.
It's safe to say DLT has popped up on the radar of the majority of companies around the world. Many executives consider it an interesting technology, but one they would like to test before large-scale implementation. Some pioneering companies have already set up designated teams and allocated budgets for proof of concepts and pilot projects.
Blockchain Solutions
Food industry executives know they need better solutions that will provide them with faster and more efficient supply chain management, and mitigate risk with less costly recalls. Distributed ledger technology is still in its early stage but clearly shows the potential to bring tangible benefits beyond the limited scope-of-use cases. The development is now focused on solving industry's concerns: ensured data privacy with encryption and additional solutions, like zero-knowledge proofs. Interoperability and efficiency are ensured with purposely-designed protocols that enable fast and cost-efficient data sharing, which is especially important for the food industry where margins are usually low and revenues are based on the volume of low-cost products or commodities.
And as its reputation for effectiveness continues to grow, we can expect that blockchain will quietly – away from the hype – see more large-scale implementations.
About the Author
Tomaž Levak is Co-founder and CEO of OriginTrail, a company developing the decentralized data exchange protocol for supply chains. Tomaž founded OriginTrail in 2013 with the mission to bring transparency to supply chains and has led the implementation of traceability projects around the world. OriginTrail's open-source protocol is enabling businesses to speak the same language with integrity. Tomaž is an authority on the topics of data integrity and using the blockchain for solving supply chain challenges.

Mouse Over To Share
Categories: A Global View, Advancements in Technology, Food Contamination, Food Safety, Food Safety Trends, Global Supply Chain, Risk Management, Supply Chain Management, Trends in the Industry
Tags: blockchain , blockchain in the food industry , blockchain technology