Capacity Building and Legislation Are Key to Food Safety in Emerging Nations
By Lauren Solar
The Foreign Supplier Verification Rule that the US Food and Drug Administration has introduced recently as part of the Food Safety Modernization Act (FSMA) now puts the onus for ensuring food safety in emerging nations into the hands of first-world food retailers and manufacturers who wish to import into the United States. The rule requires importers to ensure that imported foods meet all of the same safety regulations—and are as safe—as those produced domestically.
The Food and Agriculture Organization of the United Nations (FAO) and the World Health Organization (WHO) have been working on improving food safety in developing countries for decades. But the challenges are many and varied.  According to the FAO/WHO paper entitled Assuring food safety and quality: Guidelines for strengthening national food control systems, effective food controls are often hampered by "fragmented legislation, multiple jurisdictions, and weaknesses in surveillance, monitoring and enforcement."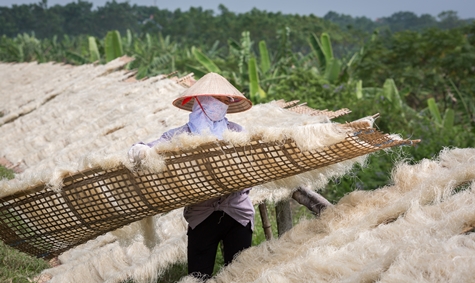 Food Safety in Emerging Nations
This may change now that multinational companies are involved. While some corporations seem more focused on the public relations boost of adding sustainability and fair trade to their mission statements, others seem to be fully embracing the idea of building capacity and infrastructure, and teaching food safety, to their suppliers in developing countries.
General Mills, for example, has founded a not-for-profit organization called Partners in Food Solutions that offers mentorship from several world-renowned companies on everything from growing the food to processing it, and on to distribution throughout the world. It focuses primarily on Africa and, aside from ensuring food safety, hopes to help the continent feed its growing population over the coming years.
Food Safety and Blockchain Technology
Walmart and IBM have signed an agreement with JD.com, one of China's largest retailers, and Tsinghua University National Engineering Laboratory for E-Commerce Technologies to apply blockchain technology to improve food safety through better tracking. The technology promises that it will only take a few seconds to track where the raw ingredients were grown, and every stop made on the finished food's way to the store shelf. Several other large companies are also promising to collaborate, including Dole, McCormick, Nestlé, and Unilever.
Accreditation
Seven years ago, the Global Food Safety Initiative (GFSI) created the Global Markets Programme to provide a route towards accredited certification for companies who lack or have underdeveloped food safety systems. It has been adopted by countries around the world, including numerous developing nations. GFSI has also created the Global Markets Awards, now in its third year, to recognize companies that have embraced the Global Markets Programme and exemplify its objectives.
"The Global Markets Awards…reflects the diversity of the Global Markets Programme around the world today as a pathway to certification and a programme for small companies to build robust food safety management systems," says Mike Robach, Chair of the GFSI Board. "With these awards, GFSI wants to recognise the commitment of companies all over the world to their food safety journey."
This influx of technology, expertise and enforcement may help build the necessary infrastructure without taxing a local government's resources. As local farmers and workers learn about food hygiene and preventive controls in order to ensure their personal income, the safety of the local food supply will hopefully improve as well.
About the Author
Lauren Solar is a regular freelance contributor to GFSR and has written extensively on a number of topics for our publication, with particular emphasis on regulation. With more than 30 years of freelance writing and editing experience, she has also written on a variety of topics, particularly in the areas of health and not-for-profit organizations. Because of her own food allergies and her extensive background with allergy advocacy groups, she helped create the Food Allergen Food Safety Training offered by TrainCan and is a certified trainer on this topic. She has also done a great deal of technical and business writing.

Mouse Over To Share
Categories: A Global View, Food Safety, Food Safety Certification, Food Safety Challenges, Food Safety Standards, Food Safety Trends, Global Import/Export, Global Supply Chain, Regulatory Compliance, Trends in the Industry
Tags: Food Safety , food safety in emerging nation