Lack of Clear Labelling for Plant-based Foods a Risk to Consumers
By: Tina Brillinger
Consumers have access to more healthy food products than ever before, and health is now synonymous with plant-based and vegan options. One example is A & W's Beyond Beef Burger, the runaway success which promises a healthier choice without compromising on taste. However, lack of oversight combined with mix-messaging about plant-based foods is posing a high risk to some consumers.
Many new food products are identified as 'plant-based' but the regulations for them has not kept up until now. This month the Canadian Food Inspection Agency (CFIA) is asking stakeholders for feedback on newly proposed guidelines for plant-based meats.
According to the Canadian Food Inspection Agency (CFIA) more than 40% of Canadians are actively trying to incorporate more plant-based foods into their diets; and sales of plant-based proteins in Canada rose 7% representing more than 1.5 Billion CND in 2016-17.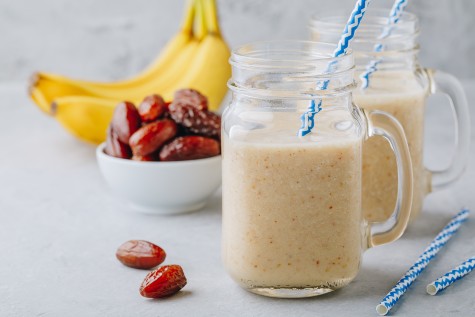 According to Marie-Claude Bibeau, Minister of Agriculture and Agri-Food for Canada, " the growth in Canada's plant-based foods industry indicates the need for clearer guidelines to better support industry and their understanding and application of regulatory requirements." She goes on to state "they need clarity for a better understanding of consumers view and needs to allow them to make informed choices."
Impossible for consumers, when many plant-based foods are either not labelled, improperly labelled and marketed simply as "plant-based' without the majority of consumers unaware of what that really means in this new product category. Typically when we think of plant-based foods, we envision salad ingredients like kale, sprouts, mung beans, pea proteins and lentils. Nuts, if not explicitly labelled, in the plant-based category, can put those of us who have severe food allergies at an increased risk for an anaphylactic event, which can be fatal.
Recently I went into a local fitness studio with a small café and ordered both a smoothie and kale caesar salad, both of the products were not properly labelled and when I began eating the Caesar salad found the dressing to be granular, nut like. After enquiring I learned the dressing was identified "dairy free vegan" but there was no labelling identifying that the products base was made of cashew nuts. The smoothie I had was made using Almond milk and was marketed in a similar fashion. Consumer are being given mixed messages if products are identified dairy free vegan and plant-based without identifying that nuts are one of the key ingredients.
In August 8th, 2018 Joanna Frances Salmingo-Fontaine, 30, died from eating her favourite dessert: Japanese Mochi balls. According to her brother Joey Salmingo his sister was excited to have found a new self-serve bar for the pastel-coloured dessert balls in her local Whole Foods Market.
The popular treat was unveiled in Whole Foods Markets in 2017 with great success. Mochi balls are made with glutinous rice dough that's filled with ice cream. What Joanna didn't realize was the mochi that Whole Foods was selling contained cashew milk as the main ingredient. She was allergic to tree nuts, in addition to peanuts and shellfish.
According to her brother the mochi balls she purchased were labelled as Non-Dairy Vegan and "may contain traces of certain allergens' which caused misdirection as the desserts first ingredient was cashew milk. Joanna died nearly two weeks later from brain death – lack of oxygen to the brain caused by suffocation after an anaphylatic attack.
According to Joey, Joanna always carried an Epi-Pen but for some reason that night it didn't work or worked only long enough to alert her family and Mom who was a nurse that attempted to perform CPR on her, unsuccessfully. As a legacy to his sister Joey and his family set up the Food Allergy Training and Education Initiative (F.A.T.E.) which is a high impact educational forum on the severity of food –related allergies causing anaphylaxis.
Joanne's death and others like her, can be prevented with proper labelling of ingredients that is the requirement for all other food categories. More oversight and regulations are needed immediately for the 'plant-based' category to ensure retailers and vendors are not sending mix messages to consumers under the guise of marketing 'healthy food' to consumers.
Death was certainly not the healthy choice Joanne bargained for, nor the outcome for her family who educated her on what to look for.
About the Author:
Tina Brillinger is President and CEO of Global Food Safety Resource (GFSR), a world leading education and training hub within the food industry that provides companies with valuable resources that will enhance their credibility with consumers. GFSR provides food professionals with insight and knowledge gleaned from the world's leading subject matter experts on food safety sharing their best practices for food safety compliance. Tina is passionate when it comes to food allergies as she navigates her choice of food to avoid walnuts, whey protein and scallops, of which she is allergic.

Mouse Over To Share