How to make Food Safety Training Stick
By Brita Ball
Training is one of the keys to improving food safety culture. While many firms provide online food safety content, providing face-to-face training, as well as effective follow-up, can help people remember and practice what they learned.
Many food safety professionals deliver in-house training regularly. They know that making training interactive and fun increases retention. They also consider ways to overcome language and literacy barriers. What many people don't know is what to do before and after to ensure training sticks. Here are two tips to ensure training effectiveness: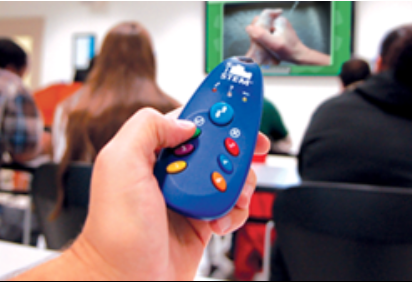 Image courtesy of Alchemy
Tip 1: Design Training Thoughtfully
Instead of delivering the similar classroom presentations year after year, take time to determine the gaps in knowledge and behaviour and how best to address them.
• Know the purpose of your training: What do you want personnel to think, feel and/or do as a result of the training? What behavioural change do you want to see? These questions will help determine objectives for the training, making it possible to set and assess training performance indicators.
• Understand the perspectives of your audience: Senior management may need different messages than frontline staff. Management wants to know how food safety practices impact the business. Frontline employees want to know that their jobs make a difference so they can see the importance of their work.
• Consider options for covering the information: Slide-show presentations may be quick to prepare, but the same content could be presented in different ways. A case study describing the financial impact of a recall might resonate with managers. Key messages discussed in short, team huddle sessions over several months could appeal to frontline staff.
Knowing what to cover, how, when and where will give structure to your training and identify the equipment and resources you will need for delivery.
Tip 2: Ensure Effective Follow-up
"Once and done" is training that doesn't last. Follow-up is necessary to enhance knowledge retention, support behaviour change and show the value of training.
• Reinforce the learning by setting people up for success. Provide resources such as signage and other workplace aids that help them remember.
• Require behaviour change if that is a training objective. Remove barriers so it is easy for personnel to follow through. Enlist others to provide coaching and positive reinforcement on an on-going basis, and correction when needed.
• Keep track of results using the pre-determined training performance indicators.
Good planning and follow-up can improve training results. It may be worthwhile to involve human resources or training specialists to be sure your training programs are successful.
About the Author
Brita Ball, PhD, CTDP, supports food businesses wanting to improve their culture of food safety, training and bottom line. She is a food safety and training specialist, principal consultant at Brita Ball & Associates, Past-chair of the Food Safety Education professional development group for the International Association for Food Protection, and Faculty Advisor for students in Michigan State University's online MS in food safety. Brita is a regular contributor and an Industry Advisor to Global Food Safety Resource.

Mouse Over To Share