New Regulations? Time to Tune Up Your Food Safety System
By Victor Muliyil      
The Safe Food for Canadians Regulations (SFCR), which came into effect in January 2019, are intended to make food safety systems more outcome-based and flexible, allowing facilities to comply using innovative ideas or risk-justifiable food safety criteria. A key aspect of the SFCR is the expanded requirement for certain types of facilities to obtain a federal license under the Safe Food for Canadians Act.
The most frequent question asked by food manufacturers across Canada, as well as food exporters to Canada, is: "If my facility is already certified to Food Safety Enhancement Program (FSEP), Good Manufacturing Practices (GMP)/Hazard Analysis Critical Control Point (HACCP) or a Global Food Safety Initiative approved scheme, what additional actions do I have to take to comply with SFCR requirements?" Many training providers and consultants offer training touting "new requirements", implying there are many changes required by SFCR.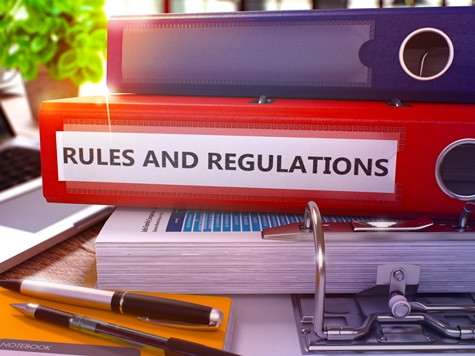 The fact is, if your facility has a solid food safety system in place, very few additional actions may be necessary to comply with SFCR requirements. Preventive control requirements within SFCR are aligned with most HACCP and GFSI schemes, including management commitment, hazard analysis, risk assessment, validated internal or supply chain preventive controls and control plans for identified risks, as well as procedures for corrective action, traceability, packaging/labelling and internal audit. Importers will be required to verify that companies from which they import food also comply with these requirements.
Achieving True Risk Management
The real benefit of the new food regulations is the opportunity to critically review the effectiveness of your food safety management system to achieve true risk management and brand/market protection.  Instead of taking training on the clauses of SFCR, you should seek out reputable training that offers techniques and tool kits that help you identify the true food safety-related business risks within your company. It's also important that you focus your valuable resources on consistently controlling these risks.
The main areas of focus should be structured management commitment and system review, properly-researched hazards, consistent, quantified risk and control assessment, risk-based supply chain monitoring, effective corrective actions, including in-depth root cause analysis, and competent internal auditing.
Building a strong food safety system that you can justify, defend and demonstrate to customers, auditors and, most importantly, to yourself, is challenging. However, the return on investment is dramatic, enabling responsible business decisions that will minimize costly recalls and achieve sustainable profitability.
About the Author
Victor Muliyil, Food Technical Program Manager, SGS North America, is a lead trainer and audit manager for several human and animal food safety training and audit programs, including FSSC 22000, PRP/HACCP and second party Supplier Qualification Audits. He is the creator of the risk-focused, resource-efficient Food Safety Program Optimization initiative. Victor holds degrees in biochemistry and microbiology, and he has over 30 years' experience in food safety training, implementation and auditing.

Mouse Over To Share
Categories: Canadian Standards, Food Recalls, Food Safety, Food Safety Standards, Global Import/Export, Global Standards, Global Supply Chain, HACCP, Industry Standards, Regulatory Compliance
Tags: comply with sfcr requirements , food safety system , safe food for Canadians , safe food for Canadians regulations