Are Your Employees Trained to Handle a Crisis Correctly? Here's How to Tell
By Joan Martino
Ever wonder if your employees or teaching audience can react in the right manner when a crisis or non-compliant event occurs in the food supply chain?
Do you wake up in the middle of the night thinking of something important you forgot to tell your staff?  Or perhaps you are on vacation and worried that your team will have to handle a last-minute customer visit on their own?  In the high stakes industry of food processing and food safety, your job is never done, even though you've left the plant. Liabilities and surmounting pressure for brand protection is increased with the growth of the supply chain and multiple touch points before the products ultimately reach the consumer.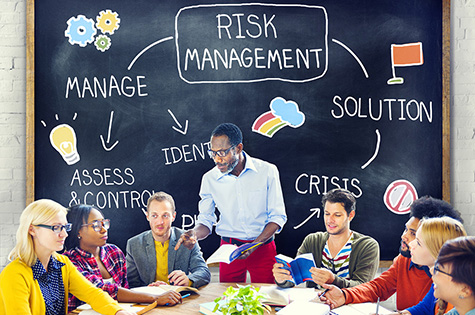 It's not what employees do when you are there that counts. It's what they do when you are not there that matters. Imagine an adverse event that could result in market withdrawal of your product or, worse, a recall. One of the greatest ways to help employees deal with emergencies or crisis situations is to simulate or re-enact a situation and watch what happens. This is a real test to see whether your training has affected human behavior.  Think of things that could go wrong, for example: an undeclared allergen in an incoming ingredient, HACCP critical control not followed, environmental microbial counts inaccurately reported, and so on. Although we rarely think of these types of incidents as disasters, any one of them could lead to a product recall and this requires the resources for crisis management.
One way to gain confidence that people will do the right thing when confronted with a challenge is by putting a scenario to the test.  This goes beyond a fire drill or mock recall and includes enactment integration from the C-suite through to suppliers, distributers, customers and other stakeholders like regulatory officials. It involves both internal and external relationships and forces the players to confront ambiguity and uncertainty through all levels where information is utilized. The scenario should be realistic, with an objective in mind. It should provide enough challenge to teach and encourage participants, however not be so complicated that it leaves people frustrated and embarrassed. Conducting occasional event simulations can be beneficial to a corporation beyond helping employees, as studies have shown the likelihood for revenue loss from a critical event turning into a reputation crisis is significant.
The method of conducting a simulation can vary depending on the depth of awareness you wish to achieve. At a base level, it should integrate internal and external stakeholders providing a real-world approach. Participants should consider the impact of the challenge in areas like operations, finance, sales, shareholders, media and more. The method can be simple—such as a table-top discussion of scenarios—or more sophisticated, with role-play and physical challenges to the process.
As participants go through the decision-making, consideration for consequences weeks or months down the road should be incorporated. Executives and senior management require assurances that immediate actions are well guided in order to focus on any future repercussions. During the simulation, there may be many emotions and disagreements as people react under stress. This is where applying the lessons provides confidence in the plan and an opportunity to sharpen readiness.
Unplanned situations can be quiet and internal, or full-blown front-page news that no one can predict. Confidence is gained through practice. Equipping your team to respond with confidence can avoid costly mistakes and perhaps provide a more restful night.
---
About the Author
Joan Martino is CEO of Quality Supply Chain, a company that provides simplified solutions to address regulatory compliance, supply chain initiatives and audit requirements for multiple industry sectors including food manufacturers, hospitality, retail, warehousing, packaging and equipment suppliers. She has also helped many leading US and Canadian companies integrate their systems with HACCP and GFSI requirements.

Mouse Over To Share