Remote Monitoring Provides Fast, Effective and Green Pest Control
By Jeff Robbins
We live in a world where everything is connected. We ask Google questions, place online orders with a few simple words, watch our porches through connected doorbells, and more. We can also use technology to facilitate our pest management programs.
Remote, Real-Time Monitoring
Today's pest management companies function as consultants to businesses, especially those in highly regulated environments. The pest management industry has evolved to keep pace with the fact that harmonized standards have become more risk-based. Since no two facilities face the same structural, environmental, geographic, seasonal, and operation-based pest pressures, pest management professionals are continually working with customers to adjust programs, make recommendations, and implement targeted treatments and solutions.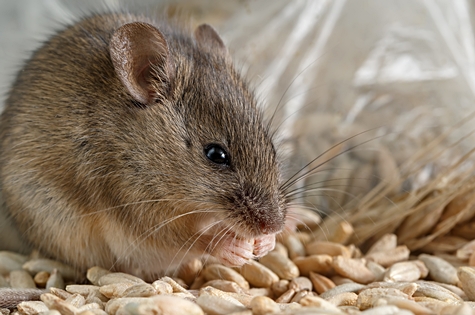 Remote, real-time monitoring for pests typically involves the use of an internet-connected unit or camera that sends an e-notification or text alert to both the business operator and the pest management company when activity is detected at a station or device. Often, this service feeds into an online pest management data system, meaning that key stakeholders can get real-time activity-related alerts.
In its current state, these services are offered for larger pests, such as mice, rats, and birds, but as technology continues to evolve, solutions will be developed for insect pests, such as cockroaches.
The possibilities are almost endless and a real-time monitoring program can really impact an operation. If, for example, a receiving area has been free of pests for months, but a rodent bait station in the area suddenly begins detecting activity, an immediate alert goes out. The pest management provider sends out a representative to check the device and notices that a roll-up door isn't closing properly, the likely point of entry for the rodent. The on-site maintenance director also receives an alert, allowing them to address the repair quickly, preventing an infestation from ever developing, or fixing the issue before government or third-party auditors visit your site, thus preventing audit infractions.
A More Environmentally-Friendly Approach
Real-time, internet-connected monitoring also has an additional advantage: it allows for a more environmentally-friendly approach to pest management.
Although the industry has been leaning towards environmentally-responsible pest management for more than two decades, with real-time monitoring, it can move into a new era. Because it offers instantaneous alerts around the clock, it becomes possible for pest management companies to hyper-target the use of rodenticides only where activity has been identified – not on a monthly or weekly basis, but literally as needs pop up.
Other products and services are combining innovation and internet technology to address modern-day pest management challenges that have increased with environmental awareness and sensitivity. Smart-gate technology helps restrict access to bait stations to exact target species, safely capturing and securing rodents within a station, and ensuring that non-target species don't gain access or can't be harmed by rodents that feed on bait.
The Future of Pest Management
The future of pest management has arrived – and as technology advances, companies will continue to see new products and solutions developed that allow them to address their unique concerns and prevent pests from putting their brands at risk.
ABOUT THE AUTHOR
Jeff Robbins is the Commercial Marketing Director for Rentokil Steritech. Jeff has spent nearly 20 years working for Fortune 500 companies managing and marketing a variety of products and services across transportation, supply chain, and logistics, life safety, pest control, and IoT products and services.

Mouse Over To Share