Getting Food Safety Training and Certification Right
By Victor Muliyil
The global food industry today is once again being bombarded by food safety schemes and regulations that seem to change almost annually, leading to increased retraining costs and costly recertification audits. The question is: do these changing scheme versions bring any real value to your company's risk management or recall avoidance or are they just costing you more money with no return on investment?
The answer, unfortunately, seems to be that most food safety schemes offer little to no risk mitigation value in their newer versions.
Scheme owners and training providers appear to be competing for market share by simply adding elements to existing requirements without critically evaluating the risk mitigation potential of the scheme or regulation as a whole. To compound the problem, "approved" checklists and training platforms associated with each scheme or regulation do not seem to focus on reducing the risk of product recalls or the loss of brand reputation.
Furthermore, training materials for new regulations and schemes is clause-based, loaded with confusing terminology and does not target styles of training to the participants' roles and levels of activity, all of which leads to poor understanding of real risk management.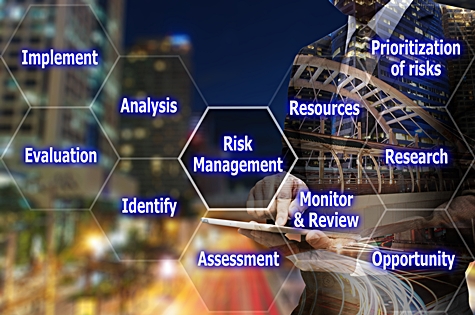 Rethink Food Safety Management
What's the solution? Rethink food safety from the ground up. Understand that the true value of your food safety management system is to protect your company, not to put a certificate on your wall. If you need help achieving this goal, look for:
1) Training and program implementation assistance that provides training resources in true adult learning format.
2) Assistance that focuses on identifying risks in your business operations and optimizing resource allocation to control risks according to how critical they are, instead of highlighting tasks that offer no risk reduction value just to satisfy scheme requirements.
3) People within or outside your organization who truly understand how risk assessment and risk focus is applied in context, and who can integrate risk controls completely into business operations.
Once your organization has developed and implemented a solid food safety risk management program, you can seek out the certification scheme that best applies, and that competently considers your risk assessment and associated controls. Note that a sound risk management program trains your personnel to identify inferior scheme or regulatory audits, and challenges them according to their risk reduction value.
To truly achieve brand protection, avoid the quicksand of food safety certification that is not risk-focused, understand your real risks, and target resources for cost-effective, sustainable food safety management. Train for real risk management to achieve a sound return on investment.
About the Author
Victor Muliyil, Food Technical Program Manager, SGS North America, is a lead trainer and audit manager for several human and animal food safety training and audit programs, including FSSC 22000, PRP/HACCP and second party Supplier Qualification Audits. He is the creator of the risk-focused, resource-efficient Food Safety Program Optimization initiative. Victor holds degrees in biochemistry and microbiology, and he has over 30 years' experience in food safety training, implementation and auditing.

Mouse Over To Share