What is AMP — the tool that can help understand shelf-life
By Annette Sansom
Traditional methods of troubleshooting problems caused by microorganisms require the culturing of the microorganism in question. This has limitations linked to the conditions used to grow microbes.
Advanced microbial profiling (AMP) is an alternative. It is a powerful DNA technique used to determine the unique mix of the microorganisms (microbiome) in food samples without needing to culture them in a lab. When compared to traditional culturing, AMP offers a different way to investigate the microflora in a food product. By showing 'everything that is there' – not just those microbes that can be cultured – it can provide us with insights that were previously unavailable from data that was formerly unobtainable.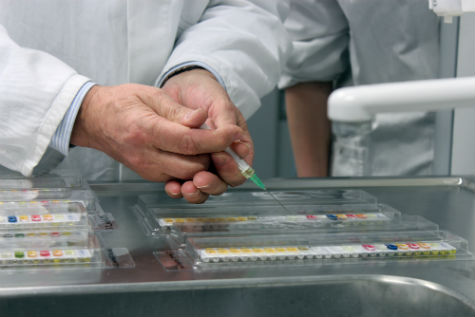 Advantages of AMP
AMP is a technique that takes advantage of recent advances in DNA sequencing technology allowing huge numbers of different individual DNA sequences to be read at any one time. This means that the individual DNA sequences of a mixed bacterial population can be read directly from a single DNA extract of a food sample.
The advantages of this are that previously uncultured organisms can be identified and little manipulation is needed to produce data regarding the bacterial composition of the sample. But the benefits don't end there. The advantages of AMP over traditional culturing techniques include its ability to:
• identify organisms that are difficult or impossible to culture in the lab
• identify both healthy and injured organisms
• analyse dozens of samples simultaneously, and
• analyse thousands of microbial marker genes simultaneously in a single sample
Applications of AMP
AMP technology is currently used at such institutes as Campden BRI for research into enhancing shelf–life evaluation using microbial profiling to investigate:
• which organism is really responsible for spoilage (even if it cannot be cultured)
• experimental biases that occur when using selective agar-based approaches
• microbiome changes during superchilling
• how to trace meat to where it was processed
• the impact of animal husbandry on microflora
How will AMP impact the industry?
AMP is empowering the food industry with a revolutionary new insight into the relationship between food and microflora – often making us question previously held beliefs about microbial behaviour. A previous Campden BRI project used AMP to contradict the idea that microflora remains static when superchilled (at -2°C) and instead found a change in microbial diversity over 14 days. Understanding this may, in turn, change the behaviour of manufacturers in how they store their products. AMP can be used for a variety of other applications, from tracing meat to where it was processed, to pinpointing the exact organism responsible in a food spoilage case. Often the possible applications are limited purely by our imagination.
Future research
Currently researchers are re-evaluating microbial specifications for a range of chilled products and analysing the effect that naturally occurring microflora have on the growth of pathogenic microflora. This will allow specifications to be set specifically for those organisms of concern, potentially extending shelf-life. Understanding the effect of spoilage flora on pathogens will give producers more confidence in the ability of their products to remain safe, should contamination occur.
About the Author
Annette Sansom joined Campden BRI in 1998 as a senior technician in the Microbiological Analytical She is currently a senior research officer in the Safety and Spoilage group in the Microbiology department at Campden BRI. Annette's key areas of responsibility include control of viruses, metagenomic analysis challenge testing, shelf-life analyses, predictive microbiology, and fresh produce decontamination. Annette also lectures on food poisoning, food spoilage, and accelerated microbiological shelf life on the many Microbiology training courses that run at Campden BRI.

Mouse Over To Share