Early BPA Study Results Say It's Safe, But Does It Matter?
By Suzanne Osborne
Just about everyone in North America has Bisphenol A (BPA) in their body right now. Should manufacturers be concerned about consumer backlash to the packaging practices that may have contributed to the issue?
BPA is used to manufacture plastic food containers (baby bottles, tableware, reusable beverage bottles). Small amounts of BPA can leak from the storage material into the food or beverage it contains. The FDA maintains that current BPA exposure levels are safe, although independent research finds BPA to be toxic.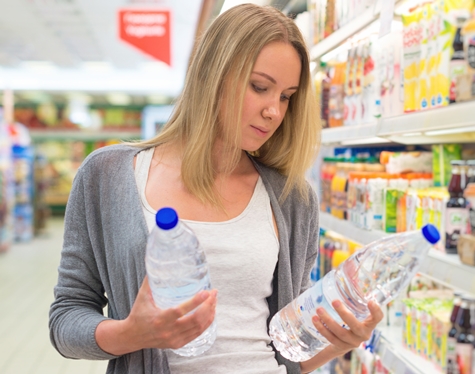 A Comprehensive Look at BPA Toxicity
10 years ago, the National Toxicology Program (NTP) reviewed everything that had been published about BPA safety. Some red flags were raised. Thus began one of the most comprehensive and collaborative toxicity studies – the Consortium Linking Academic and Regulatory Insights on BPA Toxicity (CLARITY-BPA) project. This program united scientists from the FDA, the National Toxicology Program (NTP), the National Institute of Environmental Health Sciences (NIEHS), and the National Centre for Toxicity Research, as well as 13 independent university research teams. They had one goal – to determine whether BPA was toxic to humans. The final results will not be ready for another year, but the core regulatory study and several university reports have already been published.
Preliminary CLARITY-BPA Results
Overall, there appear to be no long-term health effects to BPA exposure at the current levels found in food. The infographic below highlights the results from the study across each area of health examined.
The only concerning finding, from the laboratory of Heather Patisaul from North Carolina State University, is that low levels of BPA exposure during pregnancy can alter a newborn's amygdala – a region of the brain that controls fear, hyperactivity, and anxiety. BPA also alters hormone signalling. Female offspring are more affected than males. Yet, these changes in the brain do not seem to be clearly linked to changes in behaviour.
Continuous exposure to high doses of BPA does, however, have negative effects on human health. High levels of BPA have been shown to alter growth, blood chemistry, hormones, memory, and learning. The exposure levels studied far exceed anything encountered by a consumer. However, persons directly involved in handling BPA – such as during the manufacturing of food containers – need to be aware of these risks.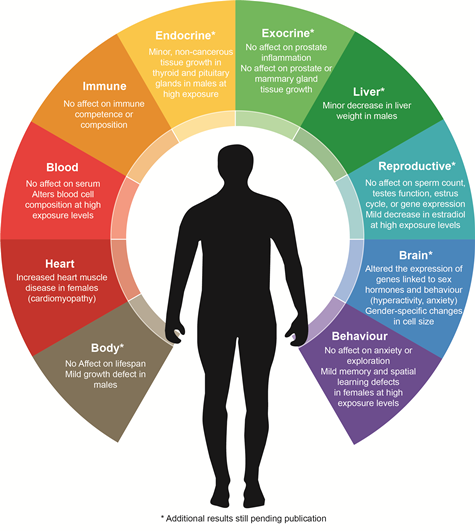 Where Do We Go from Here?
We cannot predict whether the results from the CLARITY-BPA project will result in regulatory changes surrounding the use of BPA in food containers. But the real question for the food industry is this: Do the results really matter?
Even if the results rule in favor of BPA being safe at current levels, the negative perception of BPA in the eyes of consumers may not be easily overcome. Some manufacturers have replaced BPA with the chemically similar bisphenol S, bisphenol F, and bisphenol AF – but some studies say these alternatives are just as toxic, if not more so, as BPA. Other brands are switching to more environmentally-conscious options, like bioplastics.
We like to think humans make decisions based on facts, but more often consumer decisions are driven by emotion – and fear is a powerful motivator. Brands wishing to remain competitive may need to consider transitioning to BPA-free packaging options regardless of the final outcomes of the CLARITY-BPA project.
About the Author
Dr. Suzanne Osborne's expertise is in the field of host-pathogen interactions and foodborne bacteria. She obtained her doctoral degree at McMaster University and worked as a Research Fellow at the Hospital for Sick Children (Toronto). She has received numerous awards for her research. Suzanne currently does freelance science writing and grant writing.

Mouse Over To Share