Common Non-conformities to a GFSI Scheme: What To Watch For
By Mark Mendonca
In an industry where there is an abundance of auditable schemes, standards, regulations, and requirements, it is little wonder that even the most seasoned professional can become confused by the requirements in a particular scheme. And if you were to talk about Global Food Safety Initiative (GFSI) schemes to anyone in the food safety or quality sector, most would have the same concerns: audits. As an auditor I see some of the same issues coming up repeatedly and it's probably worth taking a look at your own organization to see if these mis-steps are ones that you, also, are making.
Let's take the BRC food safety audits, for example.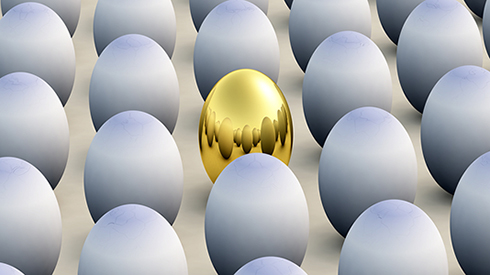 In terms of Organizational Structure, Responsibilities and Management Authority (Section1.2, Clause 1.2.2), the BRC manual places the responsibility for ensuring that all employees are aware of their job responsibilities on a site's senior management. Where documented work instructions exist, the site has to ensure that the relevant employees have access to them, and that they demonstrate that the work is carried out in accordance with the work instructions.
The most common non-conformities found in this area include:
•  The organization chart is missing a designated backup in the absence of the responsible individual
•  Management is unable to provide documented work instructions for relevant employees (i.e. grading, fruit specifications)
•  Employees are not carrying out work instructions as detailed in the company's internal program.
When it comes to the management of incidents, product withdrawals and product recalls (Section 3.11, Clauses 3.11.1, 3.11.2, and 3.11.3), a company needs to have documented procedures designed to effectively manage any incidents or potential emergency situations that could impact food safety, legality or quality. The company(s) must have documented procedures which address product recall along with a detailed contingency plan in the event of disruption to key services (i.e. water, refrigeration, energy).
The most common non-conformities found in this area include:
•  The list of key contacts in the event of a recall are out of date or have missing information (i.e. after hour phone numbers.
•  The time of an internal mock recall is not captured on documented results (i.e. start/finish time).
•  The contingency procedure does not capture how incidents are documented and how they are reported to key personnel
And, finally, we need to look at Pest Control, as well (Section 4.14, Clauses 4.14.4, and 4.14.9). Each site needs to have an effective pest control program in place to minimize the risk of infestation, and they must also have resources available to rapidly respond to any issues which occur in order to prevent any risk to products. Indeed, it is absolutely essential to have a detailed integrated pest management program (IPM) in place that clearly defines the scope of work and each other's responsibilities.
Common non-conformities found here generally include:
•  The service scope does not clearly define responsibilities for site management or for the contractor (i.e. the main contact for pest control services)
•  The pest control map is not updated to identify all pest control devices (i.e. a new insect light might not be updated on the map)
•  An in-depth documented pest control survey based on an internal integrated pest management program has not been completed within the year (minimum) by a pest control expert
How does your organization stack up?
Most of these items are quite easy to rectify and with a little bit of extra attention a company can avoid the inconvenience of being written up for a non-conformity—or many of them. Food safety is a process, and the more emphasis a company places on developing a sound food safety culture, the more the results will accumulate. It's worth the effort!
About the Author
Mark Mendonca is a food safety consultant and VP of J&L Consultants, a company that provides professional assistance with the development, verification and implementation of comprehensive food quality and process control systems, which align with global food safety standards and regulatory requirements. Mark is also an advisor for a food safety software, which is used, in federal and non-federal plants. For further inquires please contact Mark at mark@jlconsultantsinc.com.

Mouse Over To Share