How the Pandemic is Reshaping Consumer Culture
By Judy Sebastian
Food plays such an important role in our everyday lives, and in shaping our cultural identity. Scientific advancements have enabled us to blur the boundaries between national and international food products. We are in an era where ingredients that are not native to our region can be shipped in – and even delivered right to our doorstep. We are able to consume novel products that weren't available even five years ago. The recent pandemic has not only impacted our current food culture but has forced us to create a new one. Here are a few areas covered in this article.
Consumer Behavior Trends
Consumers have been moving away from dining in, even before the pandemic removed that option, as a recent survey by AlixPartners has indicated. This echoes the sentiments of patrons globally, with have a strong preference for either pick-up or takeaway, over dine in. In addition to this, third party food delivery apps are seeing a decline in orders placed through their platforms, as more diners are choosing to order directly from the restaurant. Part of this may have to do with trying to cut out fees such as delivery and/or service fees, and part of it may also be an effort to support local food businesses. With the food supply chain operating in chaos as demands swell and supplies dwindle, both organizations and individuals have to find creative solutions to combat food insecurity challenges.
Shifting Marketing Strategies
Marketing agencies are trying to keep up with the shift in consumer trends and are rethinking their branding approach. A study conducted in Europe suggests that food products with a message, or a "food-tale" can be a positive approach to help brands connect with their customer. Small and medium sized food businesses have taken a parallel approach and are directly interacting with their customers via social media, and other media outlets. COVID-19 has made businesses realize that strongest currency is trust, even before transparency. In a world where multiple (and often competing) sources of data exist, it seems that the end user prefers to absorb information from a source that is trustworthy, rather than questionable.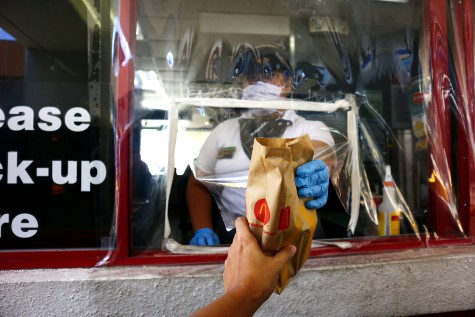 The rise of the urban farmer
Singapore, a nation where less than 1% of the region's landmass is dedicated to agriculture, is trying to explore new and efficient ways to increase it's local food production rate. According to Bradley Busetto, Director of the UNDP (United Nations Development Program) Global Centre for Technology, Innovation and Sustainable Development in Singapore, "Innovation and the transfer of technologies are key drivers of sustainable agriculture". The UNDP, in affiliation with Microsoft Asia Pacific, recently launched a hackathon to bring a global perspective to the challenge of increasing local food production by 70%. Similarly other Asian regions such as India, are seeing an increase in residents adopting and promoting rooftop farming. Presumably, the silver lining to the pandemic was the rise of urban farming, and helping the community reconnect with the origins of their food.
Now could be the ideal time to adopt these practices, as the pandemic has led to increased calls to "Buy Local", especially as outbreaks at meat processing plants have made supply chains insecure and recalls due to E.Coli and Listeria have made others nervous about the security of the supply chain.
Consumer food culture has taken an interesting turn this year. It has been influenced by various factors such as climate change, political campaigns, international trade policies and to some extent, an individual's sense of belonging within the community. In the age of social (read: physical) distancing, our social needs as a race is also influencing our relationship with food – from farm to fork.
About the Author:
Judy Sebastian has a dual specialization in food safety management, and organizational culture transformation. She is the Principal Consultant at Apex Global Consultants (based in Portland, OR) and the senior food safety consultant at Apex Food Consultants (based in Dubai, UAE). Her primary area of focus lies in transforming an organization's culture through people-development strategies.

Mouse Over To Share