GFSI Focus Day Provides Information to Get Certified
On October 6, 2015, the 7th Annual Maple Leaf Food Safety Symposium GFSI Focus Day is taking place in Toronto, Canada. What's it all about, and why will you benefit from attending?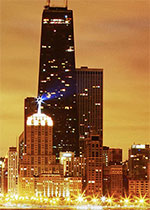 To be successful in the food industry, you must achieve minimum food safety and quality standards. And as the industry continues to globalize, the number of different standards grows. Requirements come from all directions – governments, trading partners, customers, and those that are sector-specific.
For a business that's busy with day-to-day management, this can be daunting. How can you ensure that your company is competitive in the global market place with the right set of quality and safety guidelines – even as these guidelines continue to evolve?
Harmonizing Global Requirements – The Global Food Safety Initiative
Here's where the Global Food Safety Initiative (GFSI) comes in. Put simply, GFSI works to investigate, define, consolidate and update food safety requirements. From there, it creates a benchmark document that forms the basic building block of most major global food safety standards. If you become certified to a standard that's GFSI-recognized (meaning it meets the requirements set out by GFSI's benchmark document), then you're extremely well-positioned in the global marketplace, and meeting the needs of a wide range of potential customers.
GFSI is backed by the Consumer Goods Forum, a global, parity-based industry network that includes many of the world's most influential retailers. By bringing together leading food safety experts from retail, manufacturing and food service companies, as well as international organizations, governments, academia and service providers, GFSI provides cutting-edge and highly transferable requirements that help businesses be competitive.
Why is Attending GFSI Focus Day Beneficial?
They say a picture is worth a thousand words. And GFSI Focus Day – the opportunity to hear from local and global experts, witness concrete case studies and ask questions – can be worth countless hours of fruitless internet searches and sifting through information.
GFSI Focus Days are regional events that provide knowledge exchange and networking opportunities, with a focus on providing a step-by-step introduction to GFSI and the value it provides. Capacity building, an important piece of the early part of the journey to certification, is a priority at GFSI Focus Days. You can start today – and by breaking the process up into smaller steps, you can take the daunting aspect out of the equation.
Make the most of your time and get your questions answered. Consider attending GFSI Focus Day – register today.
About the Author
Allie Gallant is regular freelance writer and blogger with Global Food Safety Resource who is also one of our most valuable and recognizable contributors.

Mouse Over To Share