Food Safety Transparency and Competitive Advantage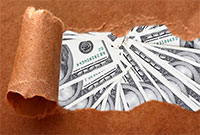 "Food safety is not a competitive advantage" is a mantra repeated by many companies in the food industry. And, for ethical companies, ensuring food safety must be the company's highest objective, regardless of market share.
However, could it be that for some companies, the "behind the scenes" rationale is to avoid transparency when it comes to food safety budgets and staffing?
Consumers concerned about a brand's commitment to food safety will not find any reassurance in a public company's report to the U.S. Securities and Exchange Commission (SEC).   The SEC does not require disclosure of food safety spending – only spending on line items like advertising and research and development. Food safety expenses are buried in the cost of goods sold or general and administrative costs.
Furthermore, if you look at public food company websites, typically, you will find lots of discussion about their commitment to health, nutrition, sustainability and environmental protection but absolutely nothing about their food safety program.
I think this is a missed opportunity for ethical companies. Why not inform your valued customers about your food safety programs and processes? Describing the steps your company takes to protect your products from contamination does not mean you are guaranteeing perfection. Rather, it can help build customer trust through transparency. Customer trust is essential for brand loyalty and brand loyalty translates into competitive advantage in the marketplace.
I believe food safety transparency can be a competitive advantage because most consumers would prefer to purchase from brands they know would never cut corners when it comes to food safety.
If your food company is looking to boost its sales and brand loyalty, you may want to consider adopting food safety transparency as a strategic initiative.
About the Author
Susie Hoeller is an international business attorney. She counsels companies, including food companies on regulatory compliance and negotiates contracts and intellectual property licenses. Ms. Hoeller was raised in Montreal, Quebec. She is a graduate of Vanderbilt Law School and holds law licenses in five states. Currently, she is a member of a Food Policy Advisory Council in Pasco County, Florida. For more information: see www.hoellerlaw.com.
Interested in more articles like this? Visit GFSR's web site today!
Mouse Over To Share