Socially Responsible Practices Drive Innovation in the Food Industry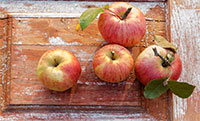 In the public mind, innovation means Silicon Valley, digital technology and social media. However, the food industry has been undergoing an intense period of innovation – but with much less fanfare.
For the most part, the innovation in the food industry has been driven by entrepreneurs responding to evolving consumer demand for healthier food, transparency and socially responsible practices. Smaller companies have achieved success by removing food additives with unpronounceable names and embracing organic production methods. They have adopted local sourcing strategies and humane animal welfare practices. They have rejected GMO ingredients.
In the meantime, established industry giants aka "Big Food" have rushed to catch up. They have been purchasing the entrepreneurial innovators – a faster way to market than developing new products and production methods themselves.
Examples of these mergers and acquisitions include Coca Cola/Honest Tea; Hormel/Applegate Farms; Perdue Farms/Niman Ranch; Danone/Stonyfield Yogurt; General Mills/Annie's; Hain Celestial/Rudy's Organic Bakery and many, many more. In 2015, the pace of these food industry transactions has soared to record levels and billions of dollars.
Many of the consumers who have supported the healthy and socially responsible brands when interviewed by the media express their distrust of the Big Food acquirers. They believe that the original ethos of the brands is lost when Big Food takes it over. These consumers tell reporters they will search for replacement products from other smaller producers.
What this consumer behavior leads to is opportunity for more new companies to enter the market. It becomes a cycle of continual innovation fueled by consumer demand. The food industry may not have the pizzazz of Silicon Valley but it is an industry whose transformation deserves more attention from the business press.   It is an industry involved in an exciting process of evolution.
About the Author
Susie Hoeller is an international business attorney. She counsels companies, including food companies on regulatory compliance and negotiates contracts and intellectual property licenses. Ms. Hoeller was raised in Montreal, Quebec. She is a graduate of Vanderbilt Law School and holds law licenses in five states. Currently, she is a member of a Food Policy Advisory Council in Pasco County, Florida. For more information: www.hoellerlaw.com
Interested in more articles like this? Visit GFSR's web site today!

Mouse Over To Share