EU Supply Chain Strategies can Benefit North America
By Liz Newmark
As the COVID-19 pandemic continues, the European food and agricultural industry is calling on member states to resist imposing unilateral restrictions on the movement of workers, goods, and services across Europe.
It has welcomed the EU's executive body recommendation for harmonized measures. Emphasizing the need for a "well-coordinated, predictable and transparent approach", this proposal outlines a 'color-coded' (green, orange and red) guide to the risk levels in various regions and the application of a coordinated response to persons moving between these areas. The document also says travelers such as truckers and farmers with an "essential function", notably the provision of food, should not need to quarantine.
The recommendation follows guidelines issued in July to guarantee the rights, health and safety of seasonal workers, essential to the food chain. The guidelines also include a provision for 'Green lanes' to keep transport lines open to supply food as part of broader measures for border management.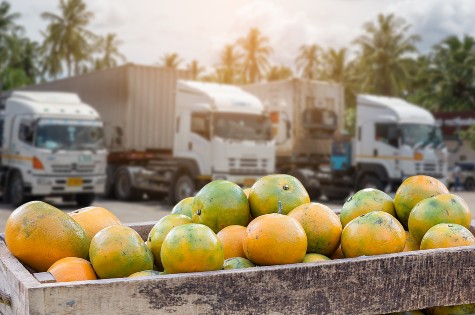 As the European food and drink industry confederation FoodDrinkEurope, Copa-Cogeca, representing farmers and their cooperatives and CELCAA, the European Liaison Committee for agriculture and agri-food trade have insisted on ensuring an uninterrupted flow of agricultural produce, food, and beverages, and packaging materials, as well as, solutions to prevent and manage labor shortages which are all deemed essential.
"Our industry is made up of 4.7 million dedicated workers and 294,000 businesses of all sizes and from all corners of Europe," said FoodDrinkEurope's Director-General Mella Frewen. "It is our collective goal to make sure that shelves are stacked and fridges are full. However this is becoming increasingly difficult."
Copa Cogeca Secretary-General Pekka Pesonen agreed, saying any restrictions to free movement must be "well justified, based on sound, internationally acknowledged scientific evidence and proportional to the risk encountered, and they must remain temporary", particularly as the EU's advisory body, the European Food Safety Authority, concluded "food is not a source of the virus".
Borders must remain open for people and freight for industry to ensure safe, affordable, and quality food. Indeed, the main challenge for the agri-food sector in the first phases of the pandemic was disruption of supplies, upstream and downstream, Pesonen said: "Inputs do not necessarily arrive in time, creating shortages or value losses in production."
Border restrictions also meant that some sectors could not get seasonal workers or qualified people to their fields or production lines. Therefore industry supports the Commission's March guidelines on border management measures and seasonal workers, which emphasize "unobstructed transport of goods is crucial to maintain essential goods such as food supplies including livestock…"
Moreover, as a result of the pandemic, "our members have reported declining sales, particularly in China and the wider Asia region," Surman said. He is confident industry will bounce back, as it is adaptable and will continue to supply food and drink to Europe and globally.
And, faced with the pandemic, every business, whatever its size, should establish a contingency plan to ensure its staff are protected and activities can continue. In addition, "uncertainty is a major problem for exporters," Surman said. "Some of them have experienced noticeable delays from their usual clients. Industry is also reliant on ingredients imported from third world countries to manufacture products and these supply chains are also severely disrupted."
In North America, the food industry is calling on regulators to stop harmful export restrictions during the pandemic; to improve conditions for travellers when delivering food; increase protection for seasonal workers; and, to create alternative solutions to deal with changing consumer demand throughout the crisis. In addition, there is a general will to keep borders open – with new President-elect Joe Biden, unlike his predecessor Donald Trump, in favour of the European Union and anti-Brexit.
To help industry continue to guarantee a safe food supply, the Consumer Brands Association (CBA), formerly the Grocery Manufacturers' Association, suggested ten critical policy changes in the wake of the COVID-19 pandemic. These include improving the hours-of-service rules for truck drivers to increase the flow of essential consumer goods; maintaining food labeling flexibility so products made for restaurants can be quickly redirected to grocery stores when needed; and, adopting a 'switch and notify' policy for manufacturers changing suppliers of select commodity ingredients.
Meanwhile, Jeff Cronin, director of communications for Center for Science in the Public Interest, the consumer advocacy organization aiming to improve the food system to support healthy eating, told GFSR food chain workers must have access to paid sick leave, and other workplace protections. "We have been pretty active on this," he said. "Meat packaging workers in particular have been hit hard by COVID."
Indeed, the North American food industry has much to learn from the wins and struggles seen within the EU food industry to ensure North America does not repeat the mistakes of disrupting supply chains by implementing some of the EU's strategies.
About the Author
Liz Newmark is a multi-lingual British/Belgian journalist and editor with 24 years' experience covering European Union and cultural affairs in Brussels. She has edited and worked for environmental publications including ENDS Daily and European Environment & Packaging Law. In 2016, turning freelance, Liz extended her journalistic experience, working for a range of business and Brussels-focused publications including The Bulletin and The Brussels Times. Reporting on anything from architecture to aviation, cosmetics to confectionery, or textiles to trade, she has also written several articles on food and agriculture.

Mouse Over To Share