Japan's Food Safety Systems Get Global Recognition
By Lois Harris
Pulling together a globally-recognized food safety certification system in a nation in which the vast majority of traditional food manufacturers are small and medium-sized enterprises (SMEs) seems like a nearly impossible task.
But Japan has done it. In late 2018, the Japan Food Safety Management Association and the Japan GAP Foundation received recognition under the Global Food Safety Initiative's (GFSI) Version 7.1 Benchmarking Requirements.
There are about 50,000 companies that produce "Washoku" food in Japan. This is Japan's distinctive culturally-embraced food that includes everything from tempura, sushi and sashimi to soba and udon noodles and sukiyaki. It has a rice-based component that is served with a protein and seasonal ingredients.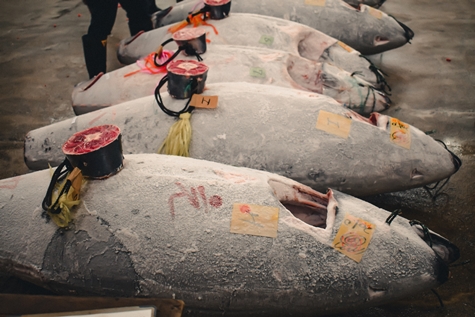 But only three per cent of the companies that produce Washoku have more than 100 employees. That means about 97 per cent are SMEs, a stark contrast to the big international brands like Nestlé, Pepsico, General Mills, and others, which employ thousands of people and make billions of dollars…and have economies of scale when it comes to food safety systems.
Food Safety Management in Japan
The Japan Food Safety Management Association (JFSM) began in 2014 with a group of companies that got together to find out how they could develop a proposal that would include an internationally-recognized food safety program and a way to build food safety management capacity in the industry. They also wanted to share their knowledge of science-based practices worldwide.
The resulting proposal was discussed with food manufacturers, food service providers, retailers and food safety experts. In 2016 the JFSM was established under Japanese law and published its certification program – the  JFS-C scheme.
This scheme adheres to many international standards including ISO/IEC 17011:2017, ISO/IEC 17021-1:2015, and ISO/TS 22003:2013 and the related standard consists of the Good Manufacturing Practice (GMP), the Hazard Analysis and Critical Control Point (HACCP) system and the Food Safety Management System (FSMS).
Japan and Food Safety
Subsequently, they developed JFS-A/B program in which SMEs can move up through the process, first implementing GMPs, then adopting the HACCP system and then on to FSMS. As of January, 2019, there were nearly 200 organizations certified (JFS-C) or conforming (JFS-A/B).
On the agricultural side, the Japan GAP Foundation created its JGAP certification standards in 2006. This program covers food and occupational safety as well as environmental and human rights standards. More than 4,200 farms are certified.
Both JFSM and JGAP include robust training and audit programs to support their certification initiatives, and both represent a major step forward for food safety in Japan.
About the Author
Lois Harris is the principal freelance writer and editor at Wordswork Communications, where she is dedicated to helping food and agricultural industries tell their  stories. She works with food manufacturers, non-profit organizations, governments and universities to develop targeted materials that inform, convince and sell.

Mouse Over To Share
Categories: A Global View, Food Recalls, Food Safety, Food Safety Certification, Food Safety Standards, Global Import/Export, Global Standards, Global Supply Chain, Regulatory Compliance, Supply Chain Management
Tags: food safety management in Japan , Japan food safety , japan food safety management association