Consumer Trust can Be Earned Even in a Pandemic, Here's How
By Lisa Jo Lupo
Striving for perfection is an ideal goal in business. But in doing so, it is essential to face the reality that, in the world in which we live, absolute perfection is just that: an ideal. Risk is an inevitable part of the day-to-day processes and production of the food industry. But it is how you mitigate that risk and communicate any imperfections that do arise that engenders consumer trust and builds your reputation.
This past year has been a surprising one when it comes to patterns surrounding consumer trust the global food industry. One may have expected that trust would have devolved, due to the shortages, highly publicized COVID-19 illness issues, and the many and varied challenges the industry faced. But according to an array of studies, just the opposite was true:
• March: According to Morning Consult, a global data intelligence company, distrust is rippling through the country, and it is particularly potent when it's concerning major institutions and concentrations of power. Today, less than a quarter of Americans have little trust in their neighbors or labels on food packaging.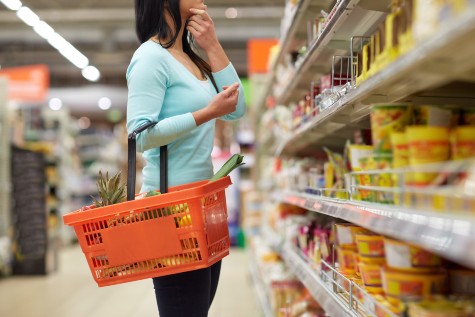 • May: One-third of survey respondents said they have a more favorable opinion about the safety of packaged foods since COVID-19's impact according to Food Insight; 78% are somewhat or very confident that the food they are buying is safe.
• September: Grocery, food and beverage, and financial services topped the Ispos list as best industry adopters of recommended COVID-19 precautions.
• December: Consumers are more trusting in the food industry because of the COVID-19 pandemic with farmers and retailers seeing the biggest rise, highlighted by AZTI.
The COVID-19 pandemic could be seen as the height of imperfection for all industries, but it carried particular risk for those considered "critical infrastructure" which includes the food industry. In fact, the food industry was particularly impacted as it not only had to add significant consideration for the safety of its workers, it also had to continue its essential and all-consuming focus on food safety.
So how did consumer trust increase despite so many challenges? First, was likely the fact that food recalls actually decreased in 2020. Fewer recalls mean fewer negative media and social media posts and less incitement of adverse perceptions.
But there also could be a facet of transparency and positive communication generated by the industry itself that has helped increase trust. Take, for example, the finding by Ipsos that grocery, food, and beverage were considered to be best industry adopters of recommended COVID-19 precautions.
When a crisis occurs, rapid response is key. Although few (if any) businesses were prepared for a crisis the size and scope of the pandemic, most adapted quickly to put new measures into place and prominently communicated those actions to reassure customers.
Throughout the food chain, food suppliers were reaching out to consumers on dedicated webpages to detail the steps they were taking and assure consumers of the continued safety of their foods. And suppliers were dedicating their time to provide resources to the industry to enable their continued adaptation to and communication of the evolving crisis. Just a few examples are:
• Dole: Per the CDC and global public health experts, there is no evidence that [food] can transmit the virus. However as per FDA guidance, and in accord with [FSMA], we strictly enforce good hygiene practices (i.e., wash hands and surfaces often), and wear protective equipment at all times in our plants and operations.
• Smithfield Foods: Employee Health and Safety Amid COVID-19: We have implemented aggressive measures to protect our employees' health and safety while safeguarding America's food supply.
• Panera: Panera is here to help provide good, wholesome meals during this challenging time, and the health, safety and overall well-being of our family, and yours, is always our top priority. Read about the latest decisions and updates from our team as we respond to the COVID-19 crisis and continue in our mission to safely serve you.
• United Fresh: In these unprecedented times, we've created this resource to help the fresh produce industry and supply chain partners address commonly asked questions, and resources that can help keep you and your business informed.
The world is not perfect; risks exist, and crises will occur. As the COVID-19 pandemic – and numerous multi-state recalls through the years – have shown, such crises can decimate businesses that are not prepared or able to manage them. In fact, with social media able to spread misinformation about a crisis in minutes or seconds, it is critical that companies have a robust crisis management plan, take the right steps right out of the gate, and provide accurate communication. This can help to mitigate risk and protect your reputation.
About the Author:
Lisa Jo Lupo is the Director of Communications for The Acheson Group (TAG). She has more than 30 years of experience in the food industry, has authored innumerable articles on food safety, and spoken globally on consumer perspectives and industry trends.

Mouse Over To Share