Three Tips to Help Retailers Step Up Their Food Fraud Game
By Mitch Weinberg
Is there an easy way for retailers to validate the authenticity of the food they sell? The answer is yes.  As the ultimate interface between the food industry and the consumer, the retailer is responsible to the consumer for the food it sells. Looking at it from the consumer perspective, consumers need an advocate who can police what is being sold to them. Except for store brand items, isn't the retailer in the best position to assure authenticity?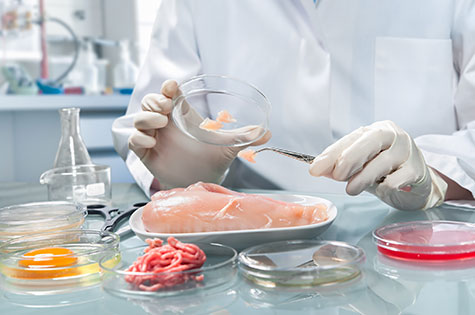 Retailers can take three simple steps to assure authenticity:
Implement stringent and robust supplier pre-qualification measures. Before a retailer agrees to represent a certain manufacturer, it should scrutinize the authenticity quality control measures the producer has in place. In addition, it should clearly document its expectations so that a producer can take the necessary steps to properly manage its supply chains.
Demand transparency. The food industry is very secretive. However, the retailer is not a competitor of the producer. Retailers have the right to know where their suppliers are procuring their food, and from whom.
Compliance Audits. Retailers should conduct regular, random, anonymous and unannounced audits of their suppliers. The audits should utilize both scientific and forensic investigative techniques to ensure that their suppliers are compliant. Punitive measures should be implemented if the producers are found to be in violation of the protocols set down by the retailer. Examples of the kinds of punitive measures that retailers can take are warning letters and temporary or permanent suspension of privileges.
For the most part, producers are engaging in a shell game with retailers and consumers. Producers and their trade associations are creating smoke screens that make it appear they are addressing the issue of authenticity, when in reality, they are doing nothing. Do blockchain technologies stop fraudsters from committing food fraud? The answer is no. We hear the pundits talking about vulnerability assessments, traceability software and now blockchain technologies as methods that can combat food fraud. Not one of these approaches has stopped food fraud. Food labeling is highly misleading. Consumers are paying top dollar for what they believe to be authentic foods when in fact, authenticity is often a marketing tool with little to no substance behind it.
Sadly, consumers are completely at the whim of the food industry. Retailers need to step up their game and start demanding that producers and their trade associations take substantive and meaningful steps to assure food authenticity.
---
About the Author
Mitchell Weinberg is CEO of INSCATECH, a company that provides forensically-based undercover investigations, vulnerability assessments, supplier qualification examinations, validated supply chain mapping, and food fraud vulnerability control programs.

Mouse Over To Share