Can Agile Systems Enhance Production and Compliance?
By Joan Martino
Agility is the ability to move quickly and easily. For food producers, this means optimizing production, increasing product variety, and keeping costs low.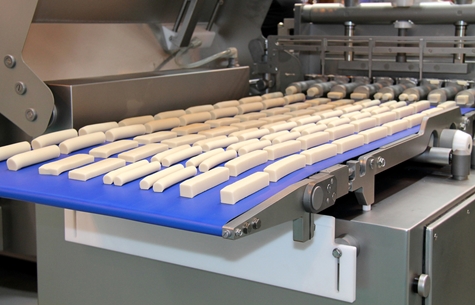 The "Agile" concept originated in 2001 when 17 brilliant minds were seeking more effective ways to develop software and manage data. They proclaimed this Manifesto for Agile Software Development:
Individuals and interactions over processes and tools
Working software over comprehensive documentation
Customer collaboration over contract negotiation
Responding to change over following a plan
How does this relate to food safety and the food supply chain? At first glance the Agile method can be quite hostile to someone in food manufacturing, working under a heavily regulated and standards-driven environment. It is less prescribed, facilitating flexibility through a company's operations.
Most of us can agree that the food supply chain is becoming more and more complex. Research conducted by Food Dive last year noted various challenges facing food and beverage producers, including: maintaining compliance while facing increased demands from both the private and government sectors, differentiating brands in oversaturated markets, and rising consumer demands for foods that align with personal values (e.g. ethically sourced and sustainable). In addition, food companies are constantly faced with limited capital, the high cost of supplies, pressure to increase yields and efficiencies, and an aging workforce.
Let's look at the four values of the Agile Manifesto as they pertain to food safety compliance and the food supply chain:
Individuals and interactions over processes and tools. It's people who do the work and drive the process. Hard challenges are resolved most effectively through face-to-face interactions.
Working software over comprehensive documentation. A huge amount of time can be spent compiling manuals, developing procedures, and following up on inspections, verifications and validations. The spirit of this value does not suggest we do away with documentation, but rather streamline it so it is workable and facilitates action rather than delays.
Customer collaboration over contract negotiation. Customer demands can be beyond products and services, and exploiting customer relationships provides a competitive advantage. Linking customer feedback internally to financials, operations, employees and partners can help with better decision-making and alignment with technology.
Responding to change over following a plan. Agile views change as positive and something that can provide increased value. Empowering associates with skills and decision-making responsibility, and encouraging a team approach, promotes efficiency and continuous improvement.
There is no escaping the requirement for integrated technology that manages the demands of the business and remains flexible and interactive with food supply chain compliance. Market changes require quick decision-making and the ability to cope with unforeseen events. Agile technology and a quality culture is where supply chain excellence and compliance is headed.
About the Author
Joan Martino is CEO of Quality Supply Chain, a company that provides simplified solutions to address regulatory compliance, supply chain initiatives and audit requirements for multiple industry sectors including food manufacturers, hospitality, retail, warehousing, packaging and equipment suppliers. She has also helped many leading US and Canadian companies integrate their systems with HACCP and GFSI requirements.

Mouse Over To Share