Rising Food Safety Demands: Tips to Build Efficiency Into Your Operation
By Joan Martino
The landscape for food producers is continuously more challenging with increased demands from every direction: new regulations, greater enforcement from government and third-party auditors, the cost of obtaining recognized certifications, licensing, and more. And how do these demands for more enhanced food safety translate into the day-to-day business? Increased costs and lower margins.
Why, then, do we continue to see more and more producers entering the market and competing for shelf space? The short answer: consumer demand. But as consumers express their preferences for more food choices and greater transparency, the challenge for food producers and the supply chain lies in the area of more accountability. Retailers are anxious to compete and can easily source supplies from a vastly open and global marketplace, but this poses new risks for consumers and regulators.
Meanwhile, the rising cost of food safety incidents affects everyone.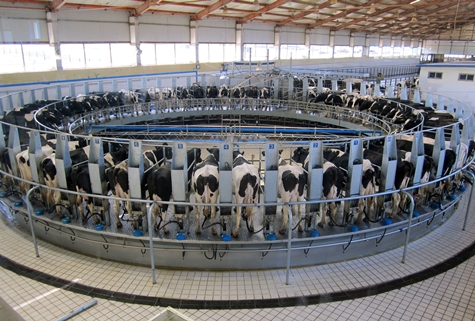 In Canada alone, a report published in 2017 by the Canada Gazette, indicated "the estimated annual economic cost of food-borne illness is $2.8 billion." This number reflects medical and known productivity loss. Add in data with respect to medical visits, recovery time, the cost of caregiving, and costs to the food industry and various levels of government—if, in fact, one could make these calculations—and the sum would be even higher. But put in perspective, this is a fraction of the cost globally associated with food safety issues.
The True Cost of a Recall
Most decision-makers in the food industry spend their days balancing operational objectives, satisfying increasing demands from customers, cutting costs and growing revenues. They must contend with rising wages, and increasing costs in the areas of shipping and transportation, energy and other utilities, insurance, equipment, facilities and more. Day-to-day business operations do not factor into their considerations the true cost of a recall, estimated at between $300K and $40 million for a mid-size processor. It can be ruinous.
There is no easy solution and each business has different variables to consider. In addition to implementing a solid food safety management system, efficiencies can go a long way towards reducing costs and facilitating new demands. In other words, improve the output through increased productivity and performance.
Here are some simple tips for doing that:
• Watch the flow of operations and take note of where gaps or bottlenecks occur. This is a signal to improve that step in the process.
• Production set-up and change-over is costly. Look at ways to improve manufacturing lead time and overall scheduling.
• Repetition can be an opportunity to improve time. Challenge your teams to prepare and improve the process and beat their best time.
• Do it right the first time. Avoid mistakes, build quality into the process, and make each participant responsible for their part.
The integration of efficiency across all business functions elevates the entire operation. Then, as new challenges arise, a proper assessment for the impact and added business value may be made. The need to spend money to minimize the risk of food safety issues is not going to go away. The best choice a food producer can make is to be prepared and be efficient.
About the Author
Joan Martino is CEO of Quality Supply Chain, a company that provides simplified solutions to address regulatory compliance, supply chain initiatives and audit requirements for multiple industry sectors including food manufacturers, hospitality, retail, warehousing, packaging and equipment suppliers. She has also helped many leading US and Canadian companies integrate their systems with HACCP and GFSI requirements.

Mouse Over To Share