Leveraging the Front Line for Food Safety Training
By Andrew Kramer
Co-operative education, or "co-op", as it's commonly called, has successfully existed in Canada at the university level since the 1950s. With the continued implementation of the directives of the Safe Food for Canadians Act, it's a challenge for companies to remain staffed for the resulting workloads. But co-op students can be an effective way to bridge some of the gaps.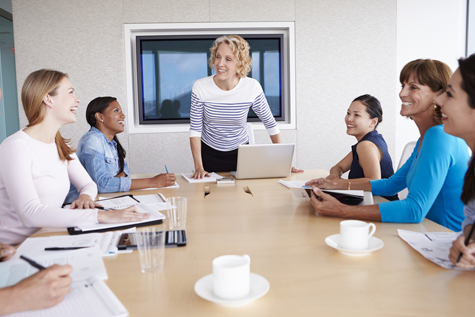 The Canadian Association for Co-operative Education (CAFCE) defines co-op programs as ones which alternate periods of academic study with periods of work experience. Because of the continued growth of these programs, food manufacturers have access to a large pool of these students. In fact, 120,000 co-op students are now available through the various universities and colleges across Canada and CAFCE now has about 80 member educational institutions.
Co-op students must meet higher academic and work performance standards than the regular university population in order to enter these programs and continue in them. Employers rate co-op students on their work performance at the end of each term and most schools check in with the supervisor and student at least once during the co-op term, in person or otherwise. These features give food employers access to the brightest and most capable students available. Some jurisdictions, such as Ontario, Canada, provide Co-op Education Tax Credits to offset wages ; it's a low-risk way to manage workflow peaks while determining which young people would make good hires after graduation.
The University of Guelph's "Recruit Guelph" website enables employers to store job postings and advertise co-op positions. Our admin team sets up all interviews and makes offers on behalf of employers. Students are available for four, eight and 12 consecutive months in every semester of the year, with many of the students already possessing proven food industry work experience from previous co-op terms. It's always best to check with the university or college in your community to see what kind of support they can provide.
Although students in food-related programs often show more interest in R&D roles, which they tend to view as being more glamourous and less common, there are substantial reasons for them to choose food safety roles: they are in high demand and provide a great career path. Co-op positions we've successfully filled include roles in QC/QA, inspection, HACCP planning and implementation, regulatory, and more. Training the next generation to take food safety seriously is important work and co-op programs provide an important opportunity to ensure that food safety culture, and lessons learned, are passed on. They can also help ensure our young people take their place on the front line of learning in manufacturing facilities and processing plants everywhere. It's a win-win.
About the Author
Andrew Kramer joined the University of Guelph as Science Co-op Co-ordinator in 1999. He has overseen hundreds of B.Sc. Co-op students and has dealt with scores of private, public and academic sector employers. On the Science Co-op Team, he's responsible for coaching students on their job searches, resumes, cover letters, and interview expertise and also for recruiting new employers and overseeing students during their co-op terms. For further inquiries, please contact Andrew at akramer@uoguelph.ca.

Mouse Over To Share