Is it Time to Modernize U.S. Meat Inspection?
by Lois Harris
Meat recalls in the U.S. remained stubbornly high in 2019, totalling a staggering 124 recalls according to the U.S. Public Interest Research Group (PIRG)'s new report How Safe Is Our Food?
This is just one example of how, as the report says, "the bifurcated food safety system has caused inconsistent oversight, ineffective coordination and inefficient use of resources."
PIRG says that Class 1 meat and poultry recalls (the most hazardous for humans, causing serious injury or death), have steadily increased over the past decade. An 85 percent jump occurred from 2013 to 2019. Three-quarters of all recalled meat was tainted with foreign material.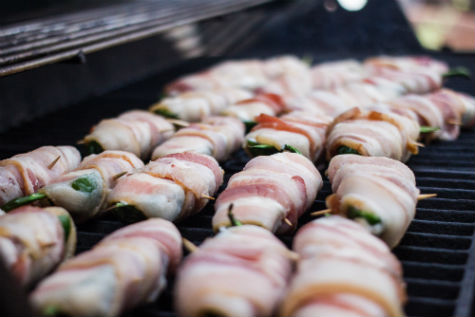 The report considers the interesting contrasts between the rules currently being enforced at the Food and Drug Administration (FDA), which inspects fresh and processed food, and the U.S. Department of Agriculture (USDA), which inspects meat and poultry.
PIRG contends that a failure to update food safety laws with regards to meat and poultry has meant that these commodities haven't benefited from the extra protections afforded fresh and processed foods under the FDA's newer, modernized Food Safety Management Act.
The written food safety plans required under the FDA's new Preventive Controls for Human Food rules "may be working to keep some contaminated food from reaching store shelves, restaurants and people's plates," according to PIRG. While fresh and processed food recalls increased before the new rules were in place, they have steadily declined since they kicked in in 2016 and were below 2013 levels in 2019.
In contrast, meat and poultry recalls under the USDA's watch remained high. While the number of pork recalls were down in 2019, the number of pounds of pork recalled went up by 60 percent compared to the average weight of meat recalled between 2013 and 2018.
The fact that the foreign object problem in meat was up fivefold in 2019 over the previous six-year average was mostly due to a nearly 12 million pound recall by Tyson Foods of chicken strips in which bits of metal were discovered.
Americans love to eat meat and don't especially want to get sick, injured or die as a result of consuming their food preference. The U.S. PIRG acknowledges that there are differences in the way meat and poultry should be inspected compared to other food products.
But, as the report says, maybe it is time to modernize the U.S. meat and poultry inspection system.
About the Author
Lois Harris is principal writer and editor at Wordswork Communications, and she has been part of GFSR's editorial community since 2017. She brings a strong background in writing for a number of food manufacturers, non-profit organizations, governments and universities to her work on GFSR's behalf, and has a keen interest in the food safety issues that affect consumers and industry.

Mouse Over To Share