Rethinking the Global Approach to Food Fraud: A Comparative Overview
By Cesare Varallo
I had the chance to lead a panel on food fraud this summer at Alberto Alemanno's Summer Academy in Global Food Law & Policy and I and my panel co-chair, Francesco Montanari, found the experience very insightful. The Summer Academy is an established one-week summer program that brings together practitioners, policymakers, industry representatives and leading academics working in the field of food law and policy from all around the word.
What we've all noticed is that the limited resources available to enforcement authorities around the world is being used to justify the adoption of domestic import policies that are increasingly risk-based, and food business operators are being given increasing responsibility.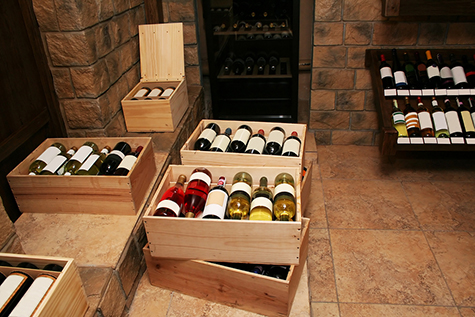 Legislative Changes
Indeed, this seems to be the starting point for some of the changes introduced through the forthcoming EU legislative framework for official controls, the U.S. Food Safety Modernization Act – in particular with the Foreign Supplier Verification Program (FSVP) – and the recent Chinese Food Safety Law (Chapter 6: Food Safety Import/Export).
While the Chinese government is trying to limit food scandals by enhancing sanctions and strengthening the competent authorities' capability, the lack of harmonization of official controls at the local level remains an unsolved problem that allows organized crime groups and fraudsters to keep operating in the grey zones. This is similar to the EU experience. Unfortunately, the weak Chinese enforcement has proven insufficient to stop daily frauds like melamine in yoghurt, fake eggs, salt extracted from chemicals and noodles preserved with formaldehyde.
More action could also be taken in the EU, despite the initiatives that the EU Commission and various national authorities have undertaken following the horsemeat scandal. They've instituted the Food Fraud Network and executed coordinated control plans across the Union. But it's not enough.
Greater Export Surveillance
Panel contributors felt that there is a need for an EU Reference Laboratory charged with coordinating a network of National Reference and official laboratories. This would increase laboratory capacity in the area of food authenticity. Also, there is a need for greater surveillance of EU exports destined for foreign markets, since they appear to be increasingly subject to fraudulent practices. Finally, public authorities and the food industry must engage in a constructive dialogue aimed at considering the possibility of offering and regulating protection for whistle-blowers in the food sector.
The issue of defining "Food Fraud" (or EMA—"economically motivated adulteration") has been addressed indirectly in several points of the Food Safety Modernisation Act (FSMA) and it appears that the Foreign Supplier Verification Program (FSVP) is the piece of reform which will have the more long-lasting impact on the issue.
Specific Foreseeable Hazards
The goal of the FSVP is to ensure that foods imported from foreign suppliers are as safe as those produced domestically. Therefore, every importer will have to assess, for each food and each supplier of a food product, the specific foreseeable hazards. They will also have to conduct supplier auditing and verification activities, which will increase the pressure towards more transparency.
From an industry perspective, "transparency" and consumer trust will be the keywords on the agenda for the next decade, because in light of the fragmented legislation and jeopardized enforcement around the world, an effective strategy to protect global brands from exposure to frauds cannot rely exclusively on testing and improved internal control. It should be based, on the contrary, on actionable intelligence regarding suppliers and better visibility in and knowledge of the supply chain.
Cesare Varallo is a food lawyer in Italy who is also Vice President Business and Regulatory Affairs at Inscatech and founder of foodlawlatest.com. He is a leading expert and global advisor on food safety issues, food fraud prevention, crisis management and food labelling, with particular focus on EU, USA and Italian markets. He is a well-recognized speaker and author who is regularly involved in international conferences and scientific activities, as well as in policy effectiveness evaluation for international bodies (i.e. DG Sante of the EU Commission, UN agencies).

Mouse Over To Share
Categories: Crisis Management, Food Recalls, Food Safety Standards, Global Import/Export, Global Supply Chain, Regulatory Compliance
Tags: adulterated food , exporting food , food fraud , Food Supply System , mitigating risk , Risk Management , Supply Chain Management