The Changing Regulatory Landscape for Canadian Growers: Are you Ready?
By Jeff Hall
On May 4, 2016, the Food Safety Systems Recognition Arrangement between Canada and the United States came into force. It created the legislative device permitting businesses subjected to the Safe Food for Canadians legislation (SFC) or the U.S. Food Safety Modernization Act (FSMA) to comply exclusively with the food safety laws of their respective countries. Based on the premise of "comparable public health outcomes" the Arrangement offers benefits for public health, consumer protection and trade, including the use of systems recognition as an important tool for enhancing the safety of imported food.
FSMA, SFCA and Increasing Trade
Trade of produce between the countries has been steadily increasing and the most recent numbers indicated Canadian companies exported in excess of $2 billion (CDN) and imported in excess of $4.2 billion (CDN) worth of fruits and vegetables vis-a-vis the U.S. in 2016. The Arrangement allows all parties involved in the supply chain to focus on doing what's right for their business without having to incur the added costs required to implement a second food safety system.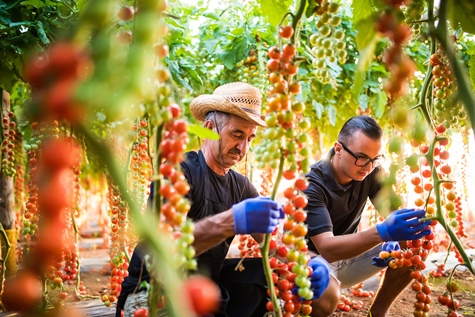 FSMA has passed into law and the various sections will be coming online over the next few years. The SFC regulations were released June 13, 2018 and come into force on January 15, 2019. Similar to FSMA the "coming into force" date of the regulation, including the staggered sectional timelines, means the SFC will not be fully enforceable for a number of years. The Canadian Food Inspection Agency (CFIA) is encouraging food businesses to review the regulations, as published in Canada Gazette 1, and the guidance documentation currently posted at www.inspection.gc.ca.
Flurry of Guidance Activity
It's expected there will be a flurry of guidance activity on the CFIA website once the legislation passes. CFIA is also changing how it interacts with businesses and has developed the My CFIA web portal as the entry point into this new regulatory environment. My CFIA is currently accepting registrations although the regulatory tools (i.e. SFC licenses) are unavailable until the legislation becomes law.
These regulatory changes are extensive but governments on both sides of the 49th parallel are confident that organizations working under a benchmarked Global Food Safety Initiative (GFSI) program (e.g. CanadaGAP) are well positioned to meet these new challenges.
About the Author  
Jeff Hall is a Food Safety Specialist with the Canadian Produce Marketing Association (CPMA). He joined CPMA in January 2017 and is responsible for all files pertaining to food safety and related issues with particular emphasis on CPMA member support, government and regulatory interaction, collaboration with like-minded industry associations and advocacy of food safety within the produce industry. He has held various food safety, quality assurance and regulatory positions over the years with SGS Canada, Shoppers Drug Mart and Metro Ontario. For further information, please see:

Mouse Over To Share