How to Make the Most of Your Virtual Training
By Tina Brillinger
Food safety training is no longer confined to webinar platforms. With the advent of Covid-19 and social isolation, companies have been looking to technology to provide ongoing training. Ongoing training like the Safe-Food Training Hub is built specifically for the food industry to make it easier for companies to find food safety training from quality training vendors.
Most companies' awareness of digital training is based on eLearning with structured modules that can be done at any time, offering great flexibility.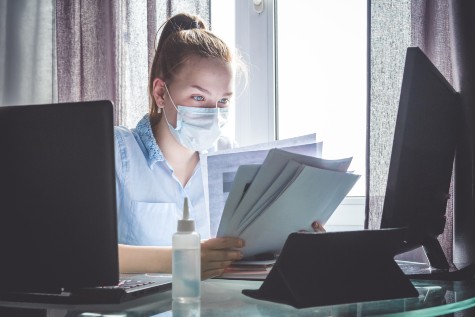 Virtual training is different, in that the platform allows trainers to schedule a course in a simulated environment where the learner and instructor are in different locations. They are interactive, unlike most eLearning courses, and designed to mimic the traditional classroom learning experience. But before you get started, it's best to ensure you understand the functionality of the platform you are using ahead of time.
Here are a few tips for making your Virtual Training a success:
• At least a week before the training begins, instructors should survey the class to see if they have adequate internet strength, reliability and bandwidth with a built-in webcam. It's encouraged to have the webcam live through the course, however if it takes up too much bandwidth, course participants can turn it off.
• Check time zones where students are located using a time converter, so you don't miss anyone. In some instances, training can appear to take place on two separate days depending on location.
• To minimize screen fatigue, break down training into 3-4 hour time slots, ensuring 5-10 minute breaks so people can get up and move around, refresh their brain.
• Share all training material that is going to be presented in a Zip folder to students in advance, including PowerPoint Presentations (PPT) and video links that you may augment training with.
• Tell students which parts of the training package materials should be printed ahead of time.
• Be prepared for disasters which can occur with technology: power outages or wifi dropping.
• Check with your provider to ensure access to technical support and share at the start of the course how technical support can be accessed if an issue arises.
• Have every students' mobile phone number to ensure that training can be done in the event of power disruptions.
• Explain any assessments in advance so students have access to their own laptop and training materials if required, i.e. SQF exam.
• Run a practices session beforehand to minimize IT issues on the day of training.
During the course, consider these items:
Group virtual training works best when there is a single coordinator on each end, and when the client has a specific training room with a central wide screen.
• To keep people engaged, it's ideal to include some kind of practical action, like a security assessment, foreign object audit or allergen review within a production area using photos or video. Doing this in a breakout room, as a team, ensures engagement before the findings are presented to the whole group.
• Utilize tools for gathering feedback, such as a poll, or having your class interact on a whiteboard, even by forming a breakout room for students to collaborate.
• Include videos to demonstrate actions for reinforcement of a procedure
• Encourage questions and allow time for informal discussion to ensure material is understood.
• Finally, don't forget to hit the record button. It will benefit students who can refer back to the class post-training and allow a student who is unable to attend the course to access the material.
Virtual training can be a great tool for engagement, fostering an environment for developing a food safety culture. Unlike eLearning which is individual learning, collaboration as a group underscores that everyone has a key part to play to minimize food safety risks while meeting compliance.
About the author:
Tina Brillinger is the President and CEO of Global Food Safety Resource (GFSR), a world leading education and training hub dedicated to the food industry that provides companies with valuable resources that will enhance their credibility with consumers. GFSR provide food professionals with insight and knowledge gleaned from the world's leading subject matter experts on food safety sharing their best practices for food safety compliance through articles and training.
Acknowledgment: Some of the ideas presented in this piece were shared by
Clare Winkel
, Executive Manager of Technical Solutions for Integrity Compliance Solutions (ICS).

Mouse Over To Share