Product Safety Systems – Prepare Yourself for A High Demand Career
By Victor Muliyil
In today's tough job market, product safety offers a great career option for young professionals looking for jobs that are in high demand and have good growth potential. Due to increased focus on product risk from global retailers, and training or certification companies and regulatory agencies, there is a growing need for career professionals in product safety training, system implementation and auditing. Opportunities are available in several sectors, including agriculture, aquaculture, human/animal food processing, cannabis cultivation/processing and more. The travel, long term career potential and opportunity for advancement or independent work make it exciting. The hunger for properly trained and qualified professionals in all these industry sectors means that you can choose to establish a long-term career in your region or follow your travel dreams and explore the world as an independent trainer, consultant or auditor working with organizations in multiple countries.
Why is product safety emerging as a good career choice? The industry urgently needs pre-qualified personnel who can quickly take on key roles in maintaining product safety programs and certification. At present, many companies do not have experienced trainers in house, or just don't have available time to competently train new staff. As a result, poorly trained new staff are often being thrown into key roles in product safety without the required skills or tools, causing companies to jeopardize their brand reputation by losing certification or incurring damaging product recalls. On the flip side, educational institutions annually produce graduates with scientific degrees or diplomas, but do not have the industry experience to include the specific product safety training, advanced techniques or implementation tools in their curriculum to meet industry needs for qualified product safety personnel. This disconnect poses a challenge for companies in finding competently trained new personnel who can hit the ground running, as well as for new graduates or individuals seeking a competitive edge to establish a career in product safety.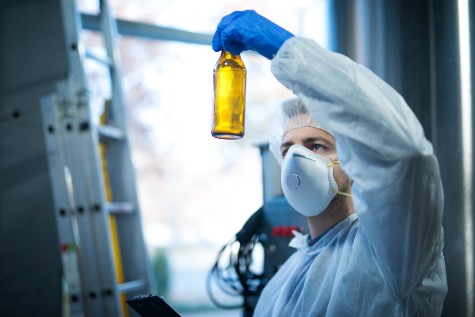 FoodGrads.com is a progressive organization that serves as a much-needed liaison between post-secondary education and industry, offering graduates focused links to careers in product safety within the food industry. With a focus centered on risk optimization it provides a combination of learner-based training, advanced techniques, industry ready tool kits, innovative product safety system design/audit templates and practical step by step, audio-visual E-Guides.
There's never been a better time to consider a career in a high demand sector than now. With record numbers of boomers set to retire, and more oversight needed for measuring risk from the pandemic, opportunities abound. With practical learning and less on theoretical the future will be better prepared to assess risk and take action more expeditiously.
About the Author:
Victor Muliyil, Founder and Technical Director of the Risk Optimization Resource Centre, has over 30 years of global experience providing product safety training, audit design and program management to the human/animal food, cannabis and logistics sectors. He is the creator of the risk-focused, resource-efficient Risk Optimization Program that offers leading edge training, streamlined system design and confidential system evaluation around the world. RORC has partnered with Nicole Gallace, Founder/CEO of FoodGrads.com to help new graduates start a career in food processing and food service. FoodGrads is a platform helping to bridge the between academia and industry whose mission is to attract, guide & develop the next generation of food and beverage industry professionals.

Mouse Over To Share