Can the Meat Industry Save us from the Pandemic?
By Lisa Jo Lupo
As part of a critical infrastructure industry that is vital to Americans, food businesses have had to continue production, seeking ways to protect their workers throughout the COVID-19 pandemic. The industry continues to be challenged by both the fragmented nature of the US healthcare system and the lack of coordination and competition between government institutions and private entities for scarce resources.
It was the challenges of conducting business in this environment that led Tyson Foods to enlist expertise from across the healthcare spectrum to help protect its employees and its part in the global protein supply chain. From this, a scientific working group was convened in August to discuss workplace safety in the COVID-19 era, examining what had been learned about the virus – then share that knowledge with the industry in a public report.
Additional experts on the five-member panel were Dr. Daniel Castillo, Matrix Medical Network; Dr. Scott Cherry, Axiom Medical Consulting; Dr. Harry Hull, Former CDC, WHO and State of Minnesota Epidemiology and Infectious Disease Specialist; and Dr. Margje (Marthe) Haverkamp, Alvarez & Marsal.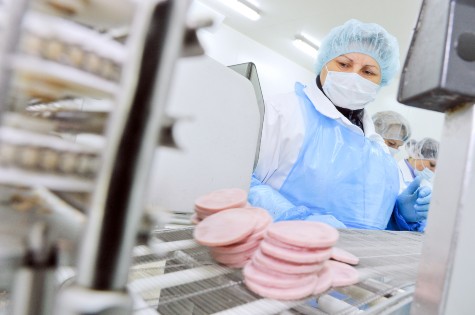 From the panel discussion, Tyson developed a comprehensive report, "Promoting Workplace Safety in the Era of COVID-19: Keeping Employees, Their Families and Communities Healthy and Safe." The report includes discussion of the current environment, challenges, and recommendations around the critical areas of testing and tracing, social distancing in the workplace, airflow and personal protective equipment, the promise and potential limitations of a vaccine, communications to and between workers about how to protect themselves, and new areas for research prompted by the gaps in the current knowledge.
Key areas such as testing and vaccination in the workplace are especially critical right now, as food industry workers are deemed essential and yet require safe working environments in order to complete their jobs. The report acknowledges that while an effective vaccine will have a positive impact, this in and of itself will likely not be enough, and updating working environments to improve hygiene, the circulation of air and increased distribution of workers are all important steps that need to be enacted both now and in the future.
In observing that the pandemic should not have come as a surprise, panel members also noted that it should not be expected that it can't or won't happen again. Additionally, Dr. Acheson said, "I expect COVID-19 will hold its prominence for quite a while yet. Even if an effective vaccine is developed, it will take time for it to be fully tested and approved as safe for the public." And even then, it's not possible to predict whether the virus will completely dissipate, be controlled through a one-time vaccination (like measles or mumps), or necessitate annual vaccines for prevention (like influenza). "So the more we learn, and the more we share, the better we will be at protecting workers – and the public – from this and other potential public health threats," he said.
About the Author:
Lisa Jo Lupo is the Director of Communications for The Acheson Group (TAG). She has more than 30 years of experience in the food industry, has authored innumerable articles on food safety, and spoken globally on consumer perspectives and industry trends.

Mouse Over To Share